TRANSPORT MANAGEMENT – FROM BACKEND TO BOARDROOMS
Workplace strategy which would traditionally focus on maintaining transport and cutting costs has come a full circle. Organizations today need to provide services that attract the best talent, adjust to shifting workforce demographics and promote employee well-being. The answers to these lie in human experience, new technology and seamless commute experience.
We have seen tremendous transformation in the Transport Management function in recent years. While consistent BAU delivery is still important, Transport management today is hardly just a back-end function anymore, having gradually transitioned to a strategic lever for driving productivity, reducing risk, workplace experience, talent attraction and even retention.
Birth of Managed Mobility model in Employee Transport Industry
With thousands of employees in various workplaces, organizations today face a huge challenge of managing risk. An Integrated robust Transport management function can improve compliance and reduce risk – both statutory as well as operational. The perception of the function among end-users, however, may still be stuck as that of the traditional back-end image. But with transport management or workplace strategy now beginning to closely follow larger corporate strategies like employee engagement and technology adoption at the workplace, end-user perceptions of the function too are changing.
Future ready or "future fit" enterprises today are leading the future of commute adoption at workplaces. India, in fact, is home to the highest proportion of future ready enterprises, with future fit firms leveraging high-performing CRE functions to drive broader business goals and increased profitability.
Future of Work driving organizational behavior
The future of the workplace is changing. The way we work is evolving to meet the new demands of a glocal marketplace driven by advancing technology, where agile businesses are disrupting the status quo. And this change is largely due to the way millennials approach work.
With more and more forward looking enterprises increasingly outsourcing their Transport, FM and Property Management functions, according to the JLL Global Survey, there is greater scope for facilities management companies to drive productivity and efficiency at workplaces. Nearly 57% of surveyed participants in India claimed to outsource most of their facility and property management functions, while 28% said they follow a half-and-half ratio of in-house functions and outsourcing. In the next 3-5 years, nearly 60% of enterprises, foresee an increase in outsourcing their Transport, facility and property management functions.
With the evolution of service levels and the innovation being driven by the FM function, CEOs and C-Suite leaders are displaying a high confidence in the ability of CRE to add value across business, the trend will pave the way ahead for the Transport Management function tomorrow.
Organizations across the board today have started to realize that Transport has gone beyond bricks and mortar and is a strategic lever that drives organizational and workforce behavior. In this scenario, the Corporate leaders are increasingly finding a seat in the boardroom amongst the peer C-suite. Going forward, we expect the CRE to forge stronger ties with the IT, Finance and HR functions in future. Other emerging trends like flex spaces and technology provide further confidence in the Transport Management function to forge ahead as a game changer in the CRE arena.
Innovations in Transport Management space
In this scenario, C-suite leaders are increasingly looking up to the Corporate Real Estate Leaders (CRE) to deliver much more than operational metrics. This function has become the custodian of workplace experience and innovation. Consequently, metrics such as talent acquisition and retention, which used to be core HR domain, have started appearing on a CRE's scorecard.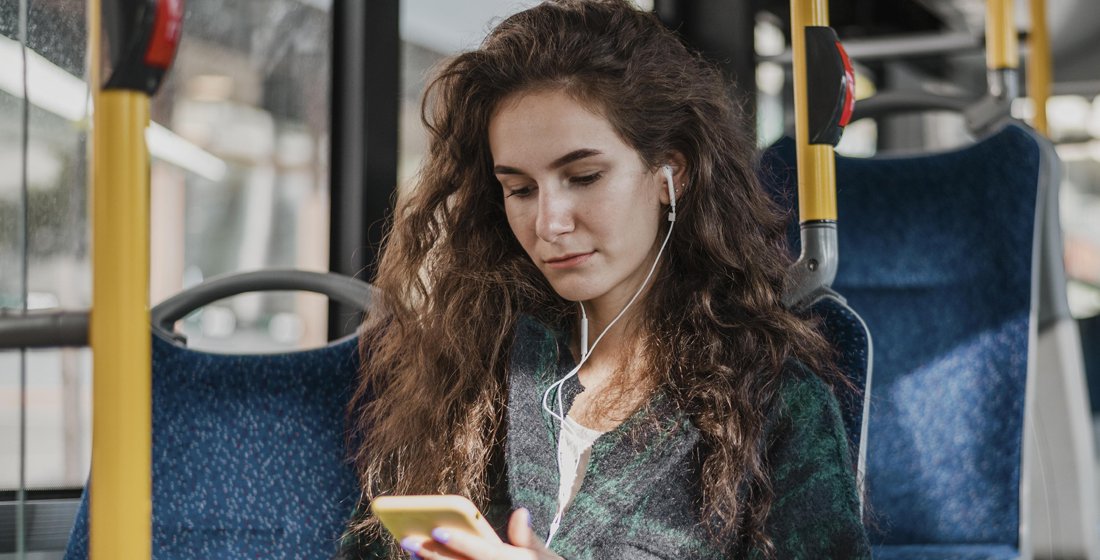 Three other factors that have brought Transport Management to the forefront of change are:
Technological advancements – Transport spend is the 3rd largest spend after salaries and real estate costs for an enterprise, hence very critical. Also, with employees spending nearly 10-15% of their time commuting during the day, safe and secure transport model has been possible with the help of automation and is becoming increasingly critical. Today, almost all large enterprise offering commute facility to its employees have moved / moving towards automation to run efficient and 100% compliant operations.
Uplifting the community – Transport Management today employs millions of people from all strata of life across India as drivers. The entire ecosystem from the government to occupiers and the service providers believe that there is a significant social benefit linked with the growth of transport services in the country.
Managed Mobility Model – Seeing the increased demand and huge gap between customer's expectations vs the market offerings, companies like ConsultTrans Technology Solutions Pvt. Ltd. launched a unique concept of Managed Mobility to facilitate Transport / Facilities Heads as their extended arms helping them save time for their other core jobs.
Creating better transport management system involves creating more effective, pleasant, and personal experiences for people at work. As the world shifts from workplaces to 'places to work', we foresee transport management increasingly creating new customized solutions that respond to the needs of tomorrow's world.
CT is an offshoot of 400+ crore group bringing over 3 decades of domain expertise and experience offering Managed Mobility and Consulting services, covering entire gamut of transportation needs of a B2B client across 14 cities in India.
Conclusion:
As CRE Leaders will be entrusted with more responsibilities to drive / support and grow businesses in times to come, it will be all the more important for them to look at and manage transport model on lines of FM and cafeteria services – on outsourced model to have more time by their side to play more of a strategic role in the organization.
Subscribe to our Blog to learn more about managing Transport through our Managed Mobility Program and value it brings to you.
Reach out to us at hello@consulttrans.com